I've found a lot of blog posts, designs, photos, and recipes to love this week. Are you ready?
Favorite Newly Discovered Blog Of The Week:
Kyla Is Inspired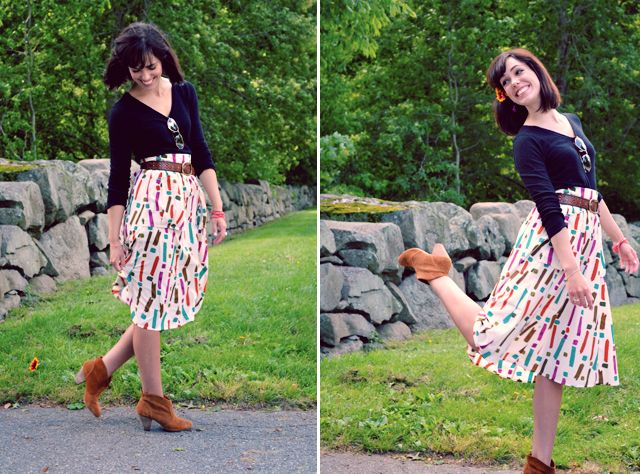 I discovered Kyla's blog through one of my
lovely sponsors
having featured her as their fashion icon of the month. I think I might have a little bit of a crush on her because she looks just like Jessica Paré, aka
Megan Draper on Mad Men
. Am I the only one that thinks this? Anyway, she's absolutely stunning and I'm happy to add
Kyla Is Inspired
to my list of favorite new blogs! You'll love her style and all of her inspiring posts!
Lovely Links For You To Check Out:
You need to read this bit of advice – it may save your life!
You probably have all the ingredients on hand to make this delicious looking bread. I'm thinking of using Nutella instead… mmm.
Have you seen Wake-Up-Lovely's new blog design? Oh my, I am smitten! Chantilly and Christie did such a fabulous job creating it!
If you've ever dreamed of visiting Paris I think you'll really want to check out these gorgeous photos. Nate and I have been day-dreaming about where we might go on a trip overseas in the next 2 or 3 years, and Paris is high at the top of my list!
And lastly, Carly has made a little announcement regarding Ugglebo Clogs that kind of makes me want to empty my wallet. Too bad I don't get paid until next Friday!
Have a great Friday my friends! I have some exciting plans this weekend and I can't wait to share!